Dianne Reeves regressa ao CCB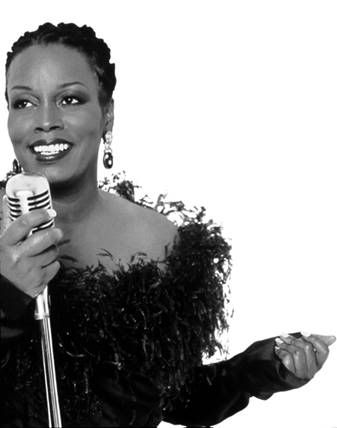 Dianne Reeves regressa pelo terceiro ano consecutivo ao CCB, mas não cansa.
A cantora repete no próximo dia 25 de Janeiro a fórmula do ano passado, apresentando-se com os guitarristas Russell Malone - colaborador habitual de Harry Connick, Jr. que o público conheceu ao lado de Diana Krall - e Romero Lubambo - que já emprestou a sua guitarra a nomes como Marisa Monte, Arto Lindsay, Ryuichi Sakamoto, Diana Krall eYo-Yo Ma.

Dianne Reeves é hoje considerada uma das mais directas sucessoras dasgrandes vozes femininas do jazz: Sarah Vaughan, Billie Holliday ou Dinah Washington.

A cantora norte-americana iniciou a carreira no final dos anos 70,mas foi na década de 80 que viu reconhecido o seu virtuosismo, tornando-se a primeira vocalista a assinar contrato com a editora Blue Note/EMI quando esta voltou a exercer funções.

Um dos grandes encantos de Dianne Reeves - além da magnífica voz - e que leva à aclamação tanto por parte do público como por parte da crítica, reside no facto de a cantora não assumir uma identidade puramente jazz, criando um estilo próprio que se traduz em actuações intensas, repletas de improvisação, e registos de estúdio mais contidos. Vagueando entre sonoridades R&B e ambientes mais pop, é no jazz que Dianne Reeves se reinventa e onde vai beber influências.

Foi até hoje agraciada quatro vezes com o Grammy para melhor performance vocal dejazz, pelos discos In The Moment - Live in Concert, de 2000; The Calling,de 2001; A Little Moonlight, em 2003; e em 2006 pela banda sonora do filme Good Night, And Good Luck.

[Baseado em informação da produção: Incubadora D'Artes]