Barros Veloso e Ralf Rothkegel: O espírito do Jazz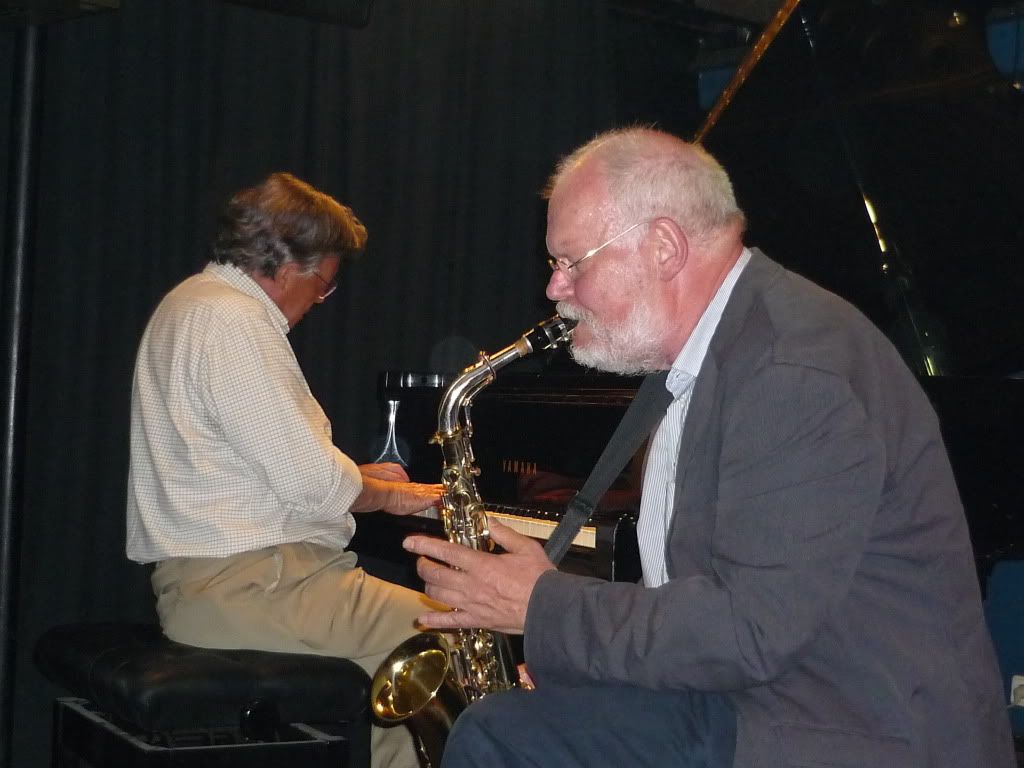 Hoje propomos uma estória curiosa e que ilustra bem o que é o espírito do jazz e de uma verdadeira jam-session entre músicos que não se conheciam previamente e que são oriundos de dois países bem distintos separados por uma enorme barreira linguística. A narrativa é de um dos protagonistas: António José de Barros Veloso.
"No dia 5 de Maio, terça feira, estive como (quase) sempre no Hot Club.

Comecei por tocar sozinho e ia já no 3º tema quando ouvi alguém a tocar sax alto atrás de mim. Tinha influências de [Charlie] Parker, [Paul] Desmond e Lee Konitz.

Não parámos para falar e daí para a frente, durante duas horas, foram surgindo os standards: "Days of wine and Roses", "All the Things you Are", "We'll be together again", "Old folks", etc. etc.

Não foi a primeira vez, e espero que não seja a última vez, que tenho encontros destes no Hot Club. Assinalo este, porque o saxofonista, advogado alemão reformado residente em Berlim, teve a amabilidade de me fazer chegar um amável texto e uma fotografia da jam-session".

Eis o texto em causa:

Dear José,

Wasn´t it a memorable meeting of those old folks? In the attachment you will find a picture to keep in memory. Sorry, the Buddha-like saxophone player being a little bit too much in the foreground, the youthful piano player would have deserved a more obvious presentation. The next time the anonymous photographer will do better ... Hope very much to meet you again!