Jazz At The Philharmonic em DVD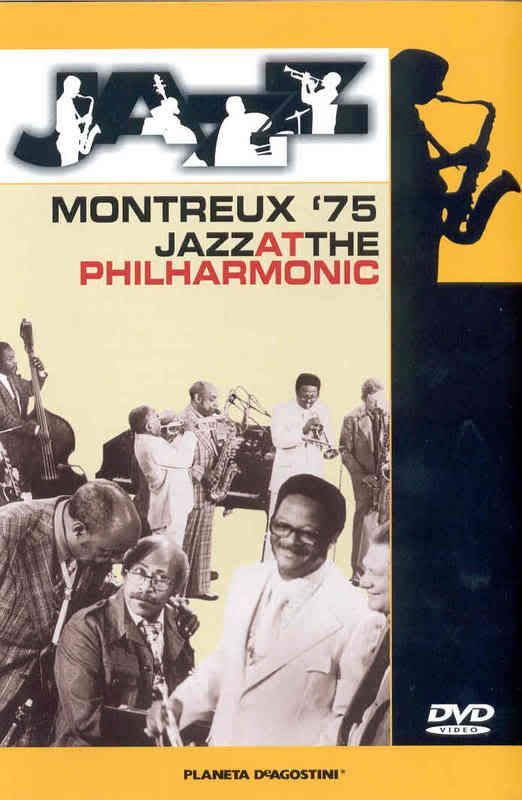 O que acontecia quando se juntavam em palco músicos como Benny Carter, Clark Terry, Zoot Sims, Roy Eldridge, Joe Pass e Tommy Flanagan?
A resposta está no mais recente volume da colecção Jazz em DVD da Planeta de Agostini e documenta um concerto do ensemble Jazz At The Philharmonic (JATP) realizado no Festival de Jazz de Montreux de 1975.
A filosofia dos concertos JATP era muito própria. Tudo começou em 1944 quando o empresário Norman Granz (fundador, entre outras, das editoras Verve e Pablo) organizou um concerto em Los Angeles para o qual formou um grupo "all stars", composto por Illinois Jacquet, Jack McVea, J. J. Johnson, Shorty Sherock, Nat King Cole e Les Paul. Estava criado o conceito: juntar num mesmo palco músicos de topo que habitualmente não tocavam juntos e, para ajudar a quebrar as barreiras raciais, músicos brancos e negros, o que para a época estava muito longe de ser pacífico num país que ainda vivia o tempo da segregação racial. partir de 1946, Granz passou a organizar digressões anuais do JATP, combinando músicos do swing e do bebop, naquela que foi mais uma fusão ou mesclagem.
Pelos concertos e digressões do Jazz at the Philharmonic passaram alguns dos mais destacados músicos: Louie Bellson, Ray Brown, Benny Carter, Harry "Sweets" Edison, Roy Eldridge, Ella Fitzgerald, Stan Getz, Dizzy Gillespie, Bill Harris, Coleman Hawkins, Illinois Jacquet, Hank Jones, Gene Krupa, Charlie Parker, Oscar Peterson, Flip Phillips, Buddy Rich, Charlie Shavers, Willie Smith, Tommy Turk, Ben Webster, Lester Young...
A memória destes concertos, que terminaram nos EUA em 1957, continuando apenas na Europa, foram gravados por Granz e editados em disco e é precisamente um desses espectáculos que este DVD documenta, retratando bem o entusiasmo da audiência e a entrega dos músicos à produção de uma música fortemente swingada, envolvente, comunicativa, energética e alicerçada na melhor tradição do jazz.
Num universo de estrelas maiores do jazz o destaque vai claramente para Clark Terry (trompete), Benny Carter (saxofone-alto), Zoot Sims (saxofone-tenor) e Joe Pass (guitarra), não descurando os excelentes desempenhos de Tommy Flanagan (piano) e Keeter Bets (contrabaixo). Quanto a Roy Eldridge (trompete), acaba por ficar de certa forma ofuscado em alguns temas pela excelente forma e presença de Clark Terry, um músico escandalosamente subavaliado na história do jazz, já que foi e é um dos expoentes do trompete.
Temas:
"For you"
"Autumn leaves"
"Sunday"
"If I had you"
"I never knew"
"Sunday"

Este DVD encontra-se disponível por apenas € 9,99 (mais portes de envio) exclusivamente através do nº de telefone 219 265 510 ou, eventualmente, num quiosque perto de si.