Stanley Jordan no CCB: guitarrista de excepção apresenta-se ao vivo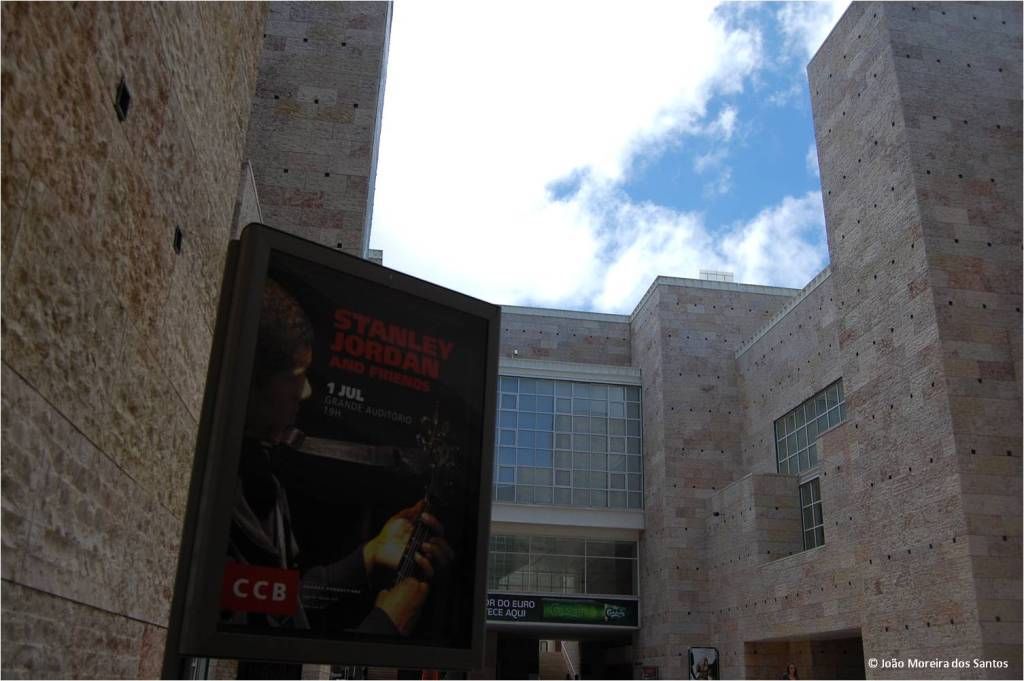 Considerado um dos mais importantes músicos e guitarristas de jazz e aclamado, desde o início da carreira, tanto pelo público como pela crítica, Stanley Jordan vai estar pela primeira vez em Lisboa para um concerto especial e aguardado há muitos anos. O espectáculo realiza-se dia 1 de Julho, Domingo, pelas 19h00,
no Grande Auditório do CCB
.

Natural de Chicago, Stanley Jordan começou a estudar piano aos seis anos e interessou-se, posteriormente pela guitarra, influenciado pela música de Jimi Hendrix, The Temptations ou The Beatles, que ouvia na rádio, nos anos 60.

O primeiro momento importante da sua carreira foi logo no início, em 1985, quando o álbum, "Magic Touch", foi primeiro lugar na secção de jazz da revista Billaboard, durante 51 semanas, foi "Disco de Ouro" nos EUA e no Japão e deu a Stanley Jordan duas nomeações para os Grammy. Desde aí, tem vindo a demonstrar, até hoje, uma personalidade musical camaleónica, imaginativa, versátil e ousada, tendo-se notabilizado por tocar guitarra usando as duas mãos para percutir o braço do instrumento.



Uma lenda viva da guitarra e do jazz, no CCB, Stanley Jordan terá como convidado em palco o brasileiro DUDU LIMA, "um dos melhores baixistas do mundo", segundo o próprio Jordan.

Numa viagem a dois, com destino ao inesperado, esperam-se encontros únicos através de obras clássicas, produções originais, explorações inspiradas em temas pop-rock, incursões directas ao jazz ou, mesmo, improvisação.

A primeira parte será assegurada pelo senegalense HABIB FAYE, em estreia no nosso país. Produtor, compositor, baixista e mestre dos teclados, é considerado um dos mais talentosos baixistas africanos. Vem ao CCB apresentar o álbum "H20", que acabou de gravar pela mão da Odaras Productions.



NB: Texto adaptado de original cedido pela produção do espectáculo.