Trupe Vocal abrem 80 anos de Jazz em Cascais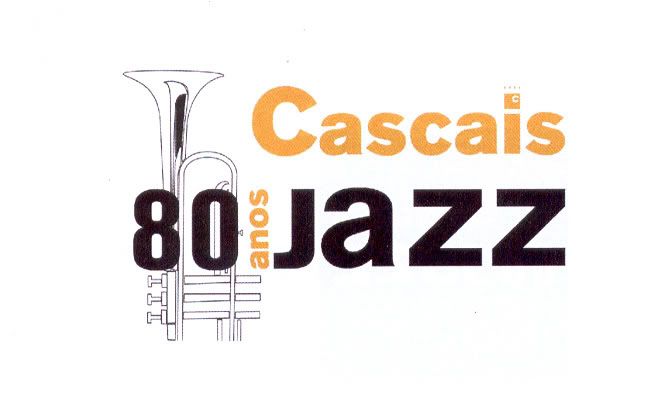 Fotos: JNPDI/JMS
O sexteto Trupe Vocal deu ontem o pontapé de saída nas comemorações dos 80 Anos de Jazz em Cascais, inaugurando em grande estilo este ciclo de eventos jazzísticos.
O grupo do Porto, composto pelas vozes de Fátima Serro, Kiko e Maria João Mendes e por Paulo Gomes (piano), Hugo Carvalhais (contrabaixo) e Leandro Leonet (bateria), apresentou um repertório variado, que oscilou entre os grandes clássicos do swing (como "In the mood" e o espectacular "Sing, sing, sing") e temas originais de Miles Davis (como "Milestones" e "Freddie Freeloader").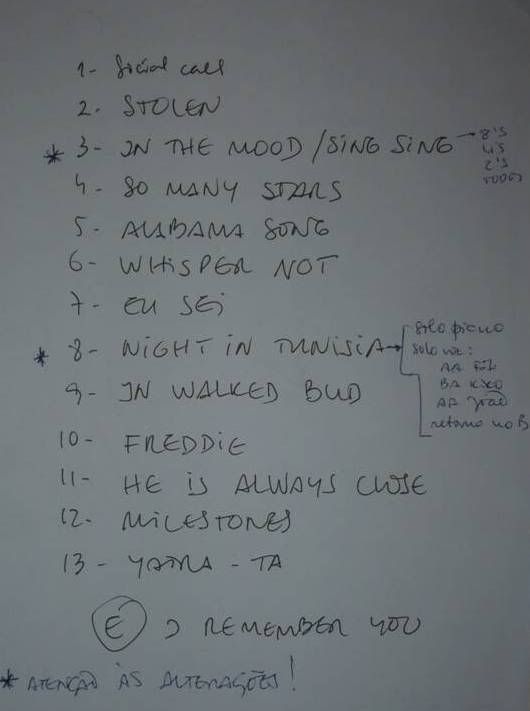 Fátima Serro assinou os arranjos e Kiko escreveu as letras para alguns dos temas, tendo o grupo atingido momentos de facto excepcionais, para gaudio da plateia que em noite de jogo da selecção não deixou de comparecer a este evento.
É precisamente deste concerto que apresentamos seguidamente alguns vídeos, pese embora a qualidade da captação audio não fazer justiça a este grupo.
Trupe Vocal: "Whisper not"
Trupe Vocal: "In the mood/Sing, sing, sing"
Trupe Vocal: "Alabama Song"
Deste concerto, ficou a certeza de que este grupo tem uma qualidade que não é compaginável com a ausência dos grandes e principais festivais de jazz que se realizam anualmente entre nós.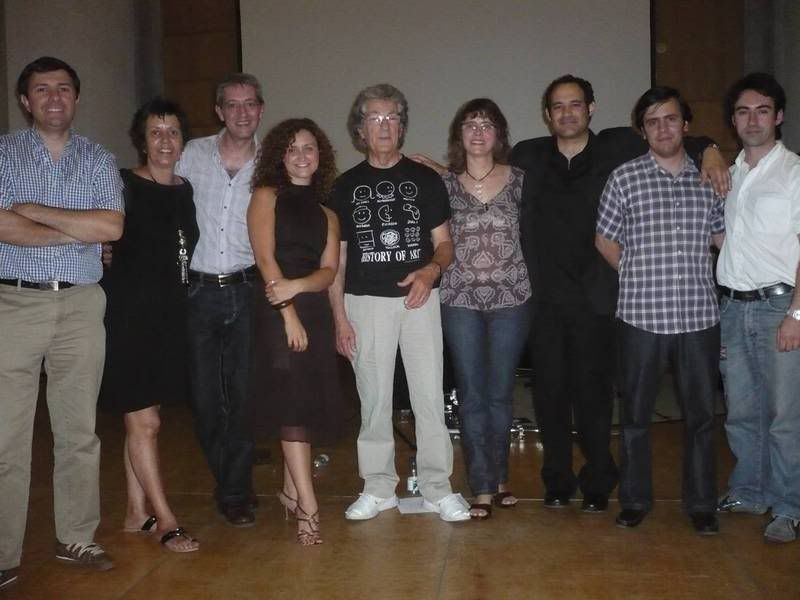 Comissários dos 80 Anos de Jazz em Cascais, Maestro Jorge Costa Pinto e Trupe Vocal
Foto: JNPDI!