Lady be good: história desconhecida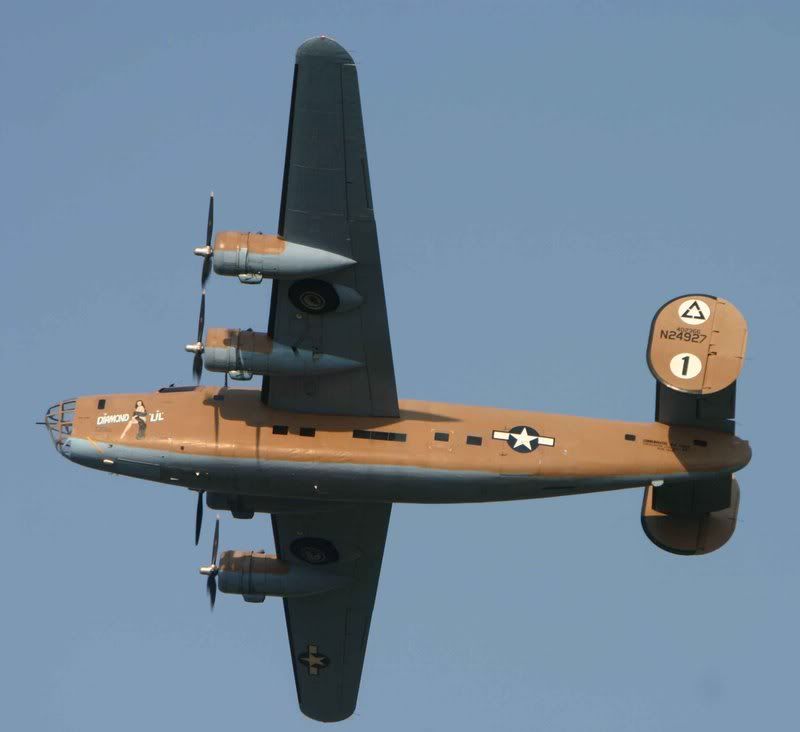 Para os amantes do Jazz, "Lady be good" é título de uma canção composta por George e Ira Gershwin para um musical da Broadway dos anos 20 e popularizada mais tarde por Ella Fitzgerald. Mas, para os historiadores da II Guerra Mundial este nome evoca uma tragédia ocorrida a 4 de Abril de 1943, quando um avião bombardeiro dos EUA, um B-24D Liberator(idêntico ao da foto acima), baptizado
Lady be good,
se despenhou no deserto da Líbia, dando início a um longo processo de busca que só daria resultados 16 anos mais tarde.
O
Lady be good
descolou a 4 de Abril de uma base norte-americana na Líbia, tendo por missão participar num bombardeamento à cidade de Nápoles. A bordo ia uma tripulação de 9 membros na sua primeira missão de combate.
Porém, os fortes ventos do deserto e uma visibilidade débil (presumivelmente aliados à inexperiência da tripulação) afastaram o
Lady be good
da formação de 25 bombardeiros destinados a Itália. Cinco horas depois da descolagem (como atesta o diário de bordo encontrado mais tarde) o avião abandonava a missão e regressava à base, despejando as suas bombas no mar mediterrâneo para reduzir o peso e assim economizar combustível.
A viagem de regresso estava, todavia, longe de ser rotineira e o facto de se realizar já de noite viria a decidir o rumo do avião. Um erro no dispositivo electrónico que permitia ao navegador encontrar automaticamente a direcção levou a que o bombardeiro voasse por cima da base, ignorando os foguetes de sinalização, e se embrenhasse no deserto por o navegador julgar erradamente estar ainda a sobrevoar o mar.
O
Lady be good
não voltou a ser visto e apesar das buscas realizadas para encontrar os seus destroços foram precisos 16 anos até que estes fossem acidentalmente encontrados a 27 de Fevereiro de 1959 quando um prospector britânico de petróleo os avistou a 440 milhas de Soluch.
A 26 de Maio organizou-se a primeira expedição ao
Lady be good
e para espanto dos seus membros apesar do avião estar partido ao meio encontrava-se ainda assim em bom estado de conservação. Com efeito, as suas metralhadoras e rádio permaneciam operacionais e existiam até algumas rações de comida e água.
Estes achados e a inexistência de paraquedas nas proximidades levaram os investigadores a concluir que os tripulantes tinham saltado antes do avião se despenhar. Estas suposições vieram a confirmar-se quando em 1960 outro prospector de petróleo encontrou os corpos de oito dos nove tripulantes.
Algumas peças e objectos recuperados do
Lady be good
podem ser vistos actualmente no The U.S. Army Quartermaster Museum, em Fort Lee, na Virginia.