Cascais Jazz 1973: Sarah Vaughan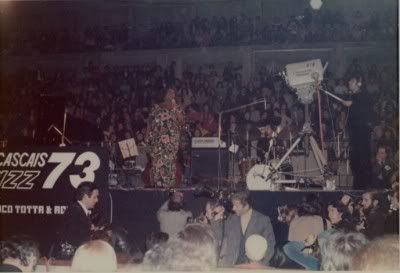 Fonte: Augusto Mayer

JNPDI prossegue a divulgação da memória do Cascais Jazz e apresenta hoje o excerto de um concerto muito especial e que muitos amadores de jazz mais novos nunca tiveram oportunidade de ver. Referimo-nos ao espectáculo protagonizado em Novembro de 1973 por Sarah Vaughan, Carl Shroeder (piano), John Giannelli (contrabaixo) e Jimmy Cobb (bateria).
O espectáculo teve lugar no Pavilhão do Dramático, mas ficou marcado por vários percalços, tal como descrevemos no livro
Jazz em Cascais: Uma História de 80 Anos
.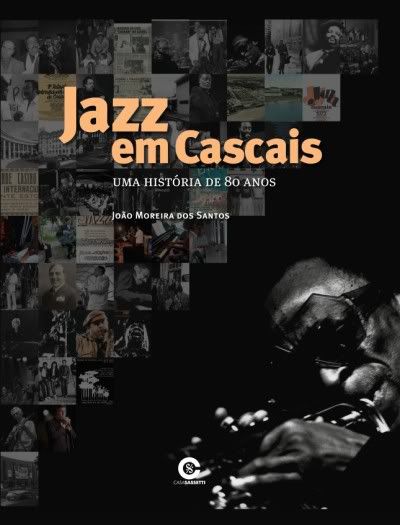 A segunda noite do festival [10 de Novembro] foi aberta, tal como na anterior, pelo sexteto "et cetera", um projecto liderado pelo pianista alemão Wolfgang Dauner, mas ficou sobretudo marcada pela primeira grande crise do festival. Retidos no estrangeiro, devido ao mau tempo que impossibilitava as ligações aéreas de Milão para Lisboa, Sarah Vauhgan e os Young Giants of Jazz, que estavam programados para esta data, viram-se impossibilitados de comparecer, obrigando Villas-Boas a anunciar ao microfone o adiamento do espectáculo para segunda-feira e a enfrentar os protestos da multidão, sobretudo a presente na plateia imediatamente atrás do palco, que neste ano regressou à posição inicial: "Faço o que vocês quiserem, menos chamar a polícia".

Segunda-feira, o público pôde finalmente encontrar-se com os Young Giants of Jazz e com Sarah Vaughan. O primeiro, era um sexteto "All Stars" composto por Freddie Hubbard (substituído por Jimmy Owens), Joe Henderson, Gary Burton, Cedar Walton, Larry Ridley e Roy Haynes. A deficiente instalação sonora que marcou esta edição levou Burton a interromper por duas vezes os seus solos e apesar das insistências de Villas-Boas – presente no palco durante o concerto – só os incentivos do público o motivaram a prosseguir.

Também Sarah Vaughan, que no camarim recebera a visita do ex-Rei Humberto de Itália e… de uma (ou mais) garrafa de brandy português, foi prejudicada pelos constantes feedbacks do seu microfone, vendo-se impossibilitada de mostrar todo o seu esplendor vocal e de tirar partido de uma secção rítmica em que se destacava o baterista Jimmy Cobb.