Sofia Ribeiro e Marc Demuth hoje no DOSE DUPLA no CCB às 22h00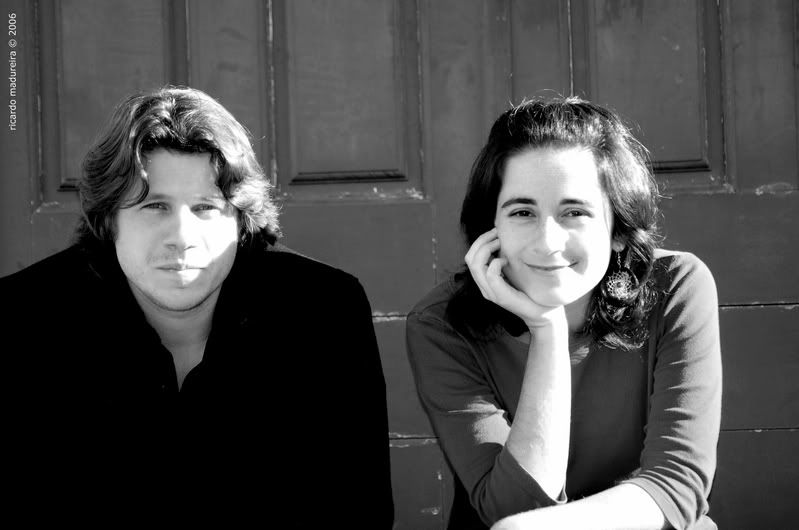 O CCB apresenta hoje, 29 de Janeiro, mais uma DOSE DUPLA de jazz, desta feita através do duo de Sofia Ribeiro e Marc Demuth. A entrada é livre.
Sofia Ribeiro e Marc Demuth conheceram-se há cinco anos na Escola Superior de Música da Catalunya e desde então têm mantido um bem sucedido duo que os tem levado a actuar em diversos países europeus e nos EUA. A empatia entre a voz e o contrabaixo de ambos é notável e percorre um universo temático composto pelos standards do cancioneiro norte-americano e por temas da música popular portuguesa e brasileira.
SOFIA RIBEIRO
(voz). Frequentou a Escola de Jazz do Porto e a Escola Superior de Música e Artes do Espectáculo do Porto, onde estudou com Maria João e Fay Claassen. Em 2003/2004, estudou na Escola Superior de Música da Catalunha, aí conhecendo o contrabaixista luxemburguês Marc Demuth, com quem actua regularmente. Em Setembro de 2005 ingressou na Berklee College of Music e em Outubro deste ano gravou Dança da Solidão, o seu primeiro CD. Actualmente estuda com David Linx no mestrado em canto jazz do Conservatório de Bruxelas.
MARC DEMUTH
(contrabaixo). Iniciou os seus estudos musicais no Conservatório de Luxemburgo – país de onde é natural – posteriormente aprofundados no Conservatoire Royal de Bruxelles, no Royal Conservatory of The Hague e na Escola Superior de Música da Catalunha. Em 2004 foi convidado para representar o Luxemburgo na prestigiada European Jazz Youth Orchestra Big Band (EJYO) e actualmente lidera o seu quarteto e integra a banda de Sascha Ley, tendo tocado com músicos como Michael Brecker, Kenny Werner, Jef Neve, John Ruocco, Jacques Pirroton e Phil Abraham.