JAZZ em DVD chega ao fim
Com a publicação dos últimos três volumes de um total de 41, chega agora ao fim a colecção Jazz em DVD, da Planeta DeAgostini, edição que JNPDI! tem acompanhado desde o início.
E para o final ficaram três concertos que estão bem longe de se poderem considerar de menor importância.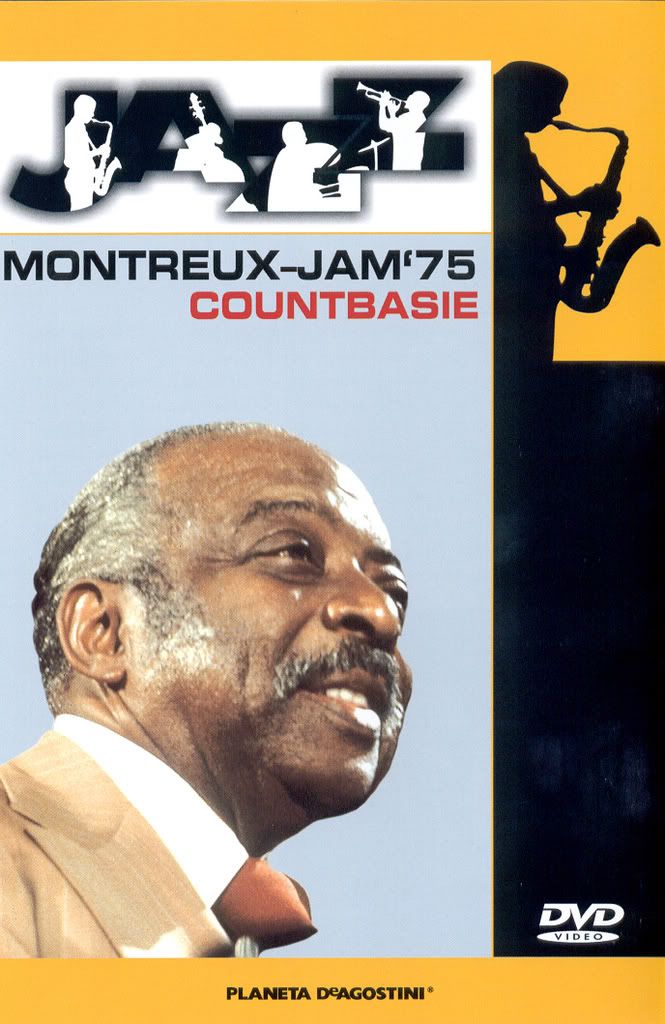 De facto, o DVD que apresenta o concerto que Count Basie liderou no Festival de Jazz de Montreux de 1975 é mesmo um dos melhores desta colecção pois capta realmente o espírito de uma jam-session realizada por grandes nomes do jazz. Entre estes contam-se tão só Milt Jackson, Roy Eldridge e Johnny Griffin, sem esquecer NHOP e Louis Bellson.
E ao contrário do que sucedeu noutros registos, Roy Eldridge, por exemplo, encontrava-se neste concerto em boa forma (o que nem sempre sucedeu no ocaso da sua carreira), sendo capaz de injectar na banda um enorme swing.
De resto, este DVD apresenta um verdadeiro "all stars", o que por si só é uma garantia de qualidade e interesse, sendo que Milt Jackson e também o saxofonista Johnny Griffin foram em grande parte responsáveis pelo contagiante swing que se gerou em palco.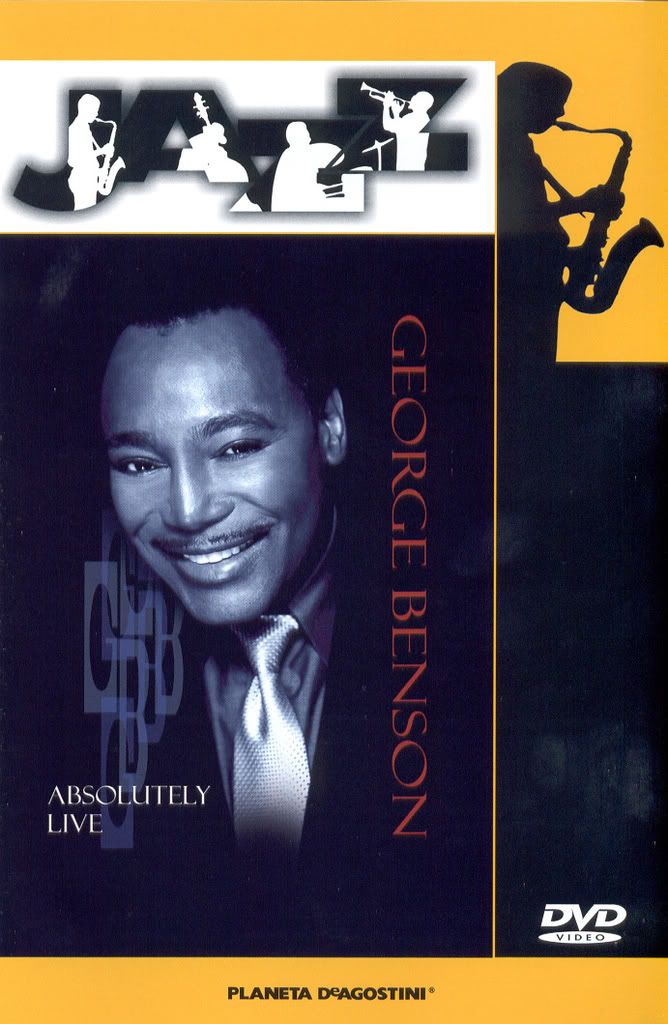 O penúltimo DVD desta colecção apresenta um concerto que o guitarrista e cantor George Benson realizou em Belfast, em 2000, por ocasião do lançamento do CD
Absolute Benson
.
Este é um registo que integra standards clássicos, como "All of Me" e "I only have eyes for you", originais do próprio Benson (onde não faltam, claro, o clássico 'hit' "On Broadway" e "Never give up on a good thing"), temas compostos por Stevie Wonder "Lately", Donny Hathaway "The Ghetto" e o pianista que o acompanha, Joe Sample.
O DVD abre com dois temas em que Benson é acompanhado pela big band da BBC, mas é com o seu próprio grupo que o guitarrista e cantor alcança os momentos mais interessantes deste concerto, com destaque para as versões instrumentais de "Beyond the sea" e Whipping the Hop".
A colecção terminou oficialmente com um DVD de uma das mais importantes bandas vocais do jazz e que recentemente actuou no Allgarve Jazz. Referimo-nos, obviamente, aos The Manhattan Transfer.
Em 1986, os quatro vocalistas deram um concerto em Tóquio na sequência do disco
Vocalese
(lançado em 1985 e considerado um dos mais marcantes da sua carreira) e é precisamente esse evento que este DVD apresenta.
O referido disco foi construído em torno das letras de Jon Hendricks, nomeadamente de temas como "That's Killer Joe", "Rambo", "Ray's Rockhouse" e "Sing Joy Spring", canções que surgem obviamente neste DVD, assim como o verdadeiro hino desta banda, o inconfundível "Birdland", um original dos Weather Report.
Estes três DVD encontram-se disponíveis por apenas € 9,99 cada (mais portes de envio) exclusivamente através do nº de telefone 219 265 510 ou, eventualmente, num quiosque perto de si.