Pat Metheny: Imaginary Day live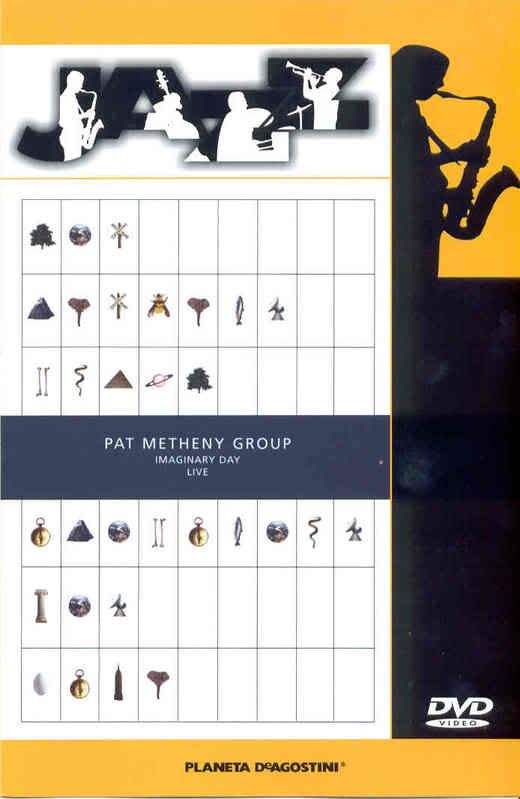 Acaba de sair mais um volume da colecção Jazz em DVD. A presente edição apresenta um concerto de Pat Metheny ao vivo com o seu grupo, realizado no Mountain Winery, em Saratoga, Califórnia, corria o ano de 1998.

Com realização do contrabaixista Steve Rodby, este é um bom documento do trabalho mais recente deste génio da guitarra. Com ele apresentam-se em palco "velhos companheiros de estrada": Lyle Mays (teclados), Steve Rodby (contrabaixo), Paul Wertico (bateria), Jeff Haynes (percussão), Mark Ledford e Philip Hamilton.

O concerto começa com um tema a solo na guitarra acústica, "Into the Dream", com Metheny a evidenciar desde logo o seu talento natural neste instrumento e a sua musicalidade.

Temas:

"Into the Dream"
"Follow Me"
"A Story within the story"
"Imaginary Day"
"Heat of the Day"
"Across the Sky"
"The Roots of Coincidence"
"Message to a Friend"
"September Fifteenth"
"Minuano" (Six Eight).



Este DVD encontra-se disponível por apenas € 9,99 (mais portes de envio) exclusivamente através do nº de telefone 219 265 510 ou, eventualmente, num quiosque perto de si.