Dançar Miles Davis no CCB
«Jazz no País do Improviso!» vai marcar presença no espectáculo "
Bitches Brew / Tacoma Narrows
", a realizar no Centro Cultural de Belém, nos próximos dias 23 e 24 de Outubro.
Com coreografia de ANNE TERESA DE KEERSMAEKER, sobem ao palco do Grande Auditório do CCB 13 bailarinos da companhia Rosas para dançar ao som do disco «Bitches Brew», gravado por Miles Davis em 1969, há precisamente 35 anos, e em apenas três dias.
Este disco é considerado um dos mais revolucionários da história do jazz e também o berço da fusão do jazz com o rock, sendo notória a influência de músicos como Jimmy Hendrix, sobretudo em "Miles Runs the Voodoo Down". Miles explora aqui sobretudo os terrenos do funk, afastando-se definitivamente da linguagem do swing e do be-bop.
Contestado por uns e aclamado por outros, o baterista
Bobby Previte
resumiu assim, numa entrevista concedida em 1997, a sua visão deste album: "Well, it was groundbreaking, for one. How much groundbreaking music do you hear now? It was music that you had that feeling you never heard quite before. It came from another place. How much music do you hear now like that?"
Liderado por Miles Davis, a quem Duke Ellington se referiu como «o Picasso do jazz», «Bitches Brew» contou com um grupo de músicos que inclui, entre outros, Joe Zawinul, Wayne Shorter, Airto, John McLaughlin, Chick Corea, Jack DeJohnette, Dave Holland, Don Alias, Benny Maupin, Larry Young e Lenny White.
Já agora, importa referir que a fantástica e invulgar imagem da capa deste registo é da autoria de
Abdul Mati Klarwein
(1932-2002) e que «Bitches Brew» foi o primeiro disco de ouro de Miles Davis, tendo vendido mais de meio milhão de exemplares, disputando assim com «Kind of Blue» o título de disco mais vendido de "jazz".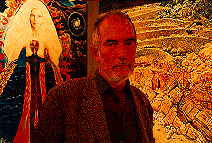 Aqui fica, também, uma curiosa declaração de
Mati
sobre a sua colaboração com Miles Davis: «In the beginning of the seventies I made yet another painting,
Zonked
, for an album where his then wife Betty Davis were singing on several tracks. But when Miles found out that she was fucking Jimi Hendrix he cancelled the release. The painting, however, came to use twenty years later on a an album by the rap-originators Last Poets».
Para os interessados neste espectáculo, cuja estreia ocorreu em Bruxelas, em 2003, aqui fica o respectivo preçário:
Plateia móvel: 17,50
Plateia: 17,50
Laterais: 12,50
Camarotes Centrais: 17,50
Camarotes Laterais: 15,00
1º Balcão: 12,50
2º Balcão: 7,50
Balcão Lateral: 10,00
Galerias: 5,00
Descontos habituais e ainda de 25% para quem adquirir 1 bilhete para cada um dos espectáculos ?Bitches Brew/Tacoma Narrows" e "Once"; desconto não acumulativo com outros descontos.
Para um artigo mais detalhado sobre «Bitches Brew» consulte a
Wikipedia
.